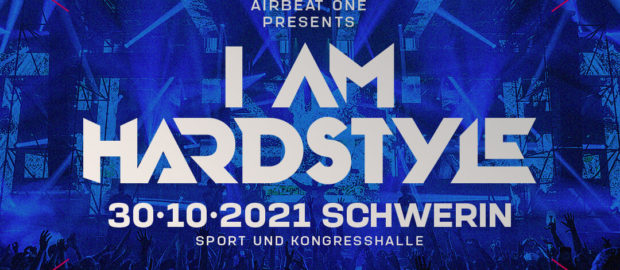 Hardstyle-Fans aufgepasst! Wir präsentieren euch niemand geringeren als Brennan Heart mit seiner I AM HARDSTYLE-Show im schönen Norden Deutschlands. Am 30. Oktober 2021 bringen er und neun weitere DJs ab 20:00 Uhr die Sport-und Kongresshalle Schwerin mit den härtesten Hardstyle-Bässen zum Beben. Wen Mr. I AM HARDSTYLE alles mitbringt nach Schwerin, erfahrt ihr in den nächsten Wochen.
Brennan Heart ist das Aushängeschild der Hardstyle-Szene. Bereits mit 14 Jahren keimte die große Liebe zur elektronischen Musik in ihm auf. Mit 18 Jahren unterschrieb er dann seinen ersten Plattenvertrag bei EMI Music. Mit WE R Music betreibt der niederländische DJ sein eigenes Label und spielt vor tausenden Menschen auf den großen Festivals von Tomorrowland bis Electric Daisy Carnival und natürlich auf allen Festivals der härteren Gangart wie Qlimax, Defcon 1 oder Hard Bass. Seine einzigartige Musik und sein I AM HARDSTYLE-Konzept machen Brennan Heart zur wahren Legende der Szene. Mit seiner I AM HARDSTYLE-Show bringt Brennan Heart weltweit Fans der Harder Styles zusammen und schafft eine Show der Extraklasse!
Der Vorverkauf startet direkt heute. Tickets gibt es unter www.me-events.de und allen bekannten Vorverkaufsstellen. Sichert euch jetzt eure VVK-Tickets und seid dabei!
Don't drink and drive! 🍹
Wir wollen selbstverständlich, dass ihr heile zu I AM HARDSTYLE in Schwerin hin und wieder zurückkommt. Deshalb haben wir für euch Busreisen bis vor die Location-Tür organisiert. Sowohl HARDTOURS als auch Feierreisen heißen euch in ihren Partybussen auf ihren Touren quer durch Deutschland willkommen! Sucht euch einfach euren Abfahrtsort raus, bucht eure Fahrt und los geht's!
Alle Infos zu den Touren findet ihr jeweils auf der Webseite von HardTours und Feierreisen. Die Links findet ihr hier:
HardTours: https://www.hardtours.de/tours/view/4436/I_am_Hardstyle___Schwerin
Feierreisen: https://www.feierreisen.de/index.php/page/touren/tour/30-10-2021-i-am-hardstyle
---
Hardstyle fans watch out! We present you none other than Brennan Heart with his I AM HARDSTYLE show in Northern Germany. On October 30, 2021, he and nine other DJs will make the Sport- und Kongresshalle Schwerin shake with the hardest hardstyle basses from 8pm on. You will find out who Mr. I AM HARDSTYLE will bring with him in the coming weeks.
Brennan Heart is the figurehead of the hardstyle scene. Already at the age of 14 the great love for electronic music germinated in him. At the age of 18 he signed his first record deal with EMI Music. With WE R Music, the Dutch DJ runs his own label and plays in front of thousands of people at the big festivals from Tomorrowland to Electric Daisy Carnival and, of course, at all the festivals of the harder kind like Qlimax, Defcon 1 or Hard Bass. His unique music and his I AM HARDSTYLE concept make Brennan Heart a true legend of the scene. With the I AM HARDSTYLE show Brennan Heart brings together fans of Harder Styles worldwide and creates a show in a class of its own!
The pre-sale starts today. Tickets are available at www.me-events.de and all known ticket offices. Get your tickets now and party with us!
Don't drink and drive! 🍹
Of course we want you to travel safe to I AM HARDSTYLE in Schwerin. That's why we have organized bus tours to the location and back home for you. Both Hardtours and Feierreisen welcome you in their party buses on their tours across Germany! Just pick your departure point, book your ride and off you go!
All information about the tours can be found on the websites of HARDTOURS and Feierreisen. You can find the links down below.
HardTours: https://www.hardtours.de/tours/view/4436/I_am_Hardstyle___Schwerin
Feierreisen: https://www.feierreisen.de/index.php/page/touren/tour/30-10-2021-i-am-hardstyle